In December 2013, the World Economic Forum (WEF) published the Human Capital Report, produced in collaboration with Mercer. The report provides insights into the levels of human capital development of a country by measuring its performance on four sub-pillars - Education, Health and Wellness, Workforce and Employment, and Enabling Environment.
HQ Asia spoke to Mercer's Orlando Ashford and Roland Ruiz to understand the insights derived from the report. Ashford is President, Talent Business Segment at Mercer, and Ruiz is Partner & Talent Market Business Leader, ASEAN. The first of this two-part series focuses on the report's insights about Indonesia and Singapore, two of ASEAN's most critical economies. The second part explores possible drivers for human capital and economic development in ASEAN.
 
The presence of the fourth most populous nation in the world (Indonesia) and the imminent formation of the ASEAN Economic Community set Southeast Asia apart as one of the most exciting regions. It is human capital, however, that drives and sustains economic growth. As such, it is important to understand and study the quality of human capital development in the ASEAN region.
A glance at the Human Capital Report suggests differing levels of human capital development in the region – Singapore is ranked 3rd globally whilst Malaysia, Thailand, Indonesia, Philippines are ranked 22nd, 44th, 53rd and 66th respectively. Asian juggernauts Japan and China are ranked 15th and 43rd.
Indonesia – Average performance, world class potential
According to the report, Indonesia is ranked 53rd in the world for overall human capital development.  It displays a diverse range of scores on the sub-pillars ranging from 35th on Workforce and Employment to 84th on Health and Wellness. At first glance, this suggests that Indonesia's strongest and weakest sub-pillars are uncannily similar to Singapore (to be discussed later), but Ashford suggests that the differing political and socio-cultural conditions in different countries could create diversely different narratives.
An examination of the Health and Wellness sub-pillar suggests exactly this. Despite its low overall rank, Indonesia is the second-least stressful and the least depressed nation in the world (ranked 2nd and 1st respectively for stress and depression). In stark contrast to its stressed-out Singaporean neighbours, its global ranks for factors like infant mortality, water, sanitation & hygiene, and life expectancy are all lower than 85th. This suggests that public investment in the provision of basic amenities and quality healthcare are pressing concerns for Indonesia. Could Singapore learn from the Indonesians in coping with stress and depression? One unique mindset to adopt might be the Javanese philosophy of Nrima, which preaches harmony with the environment and acceptance of circumstances.
For Workforce and Employment, Indonesia is ranked among the world's top 25 countries in terms of capacity to attract talent, capacity for innovation, and staff training. Juxtapose this alongside its status as the 4th most populous nation in the world, and expert opinions that it could become the world's 7th largest economy by 2030, and it could explain why the nation is a hotbed for foreign direct investment (FDI into the nation has grown by approximately 27% from 2011 to 2013, despite slight slowdowns due to the global economy).
The influx of foreign talent and investment, and good opportunities for innovation and training, will have to be backed up by improvements in the quality of education coming out from the schools. Part 2 of this series will talk about the potential disruption of the traditional education model in the region as one potential driver for growth in ASEAN.
Indonesia is ranked among the world's top 25 countries in terms of capacity to attract talent, capacity for innovation, and staff training.
Singapore – Most Developed Human Capital in Asia
Singapore is the highest ranked Asian country in the report, above even traditional heavyweights like Japan (12 places behind in 15th). Ashford and Ruiz share that this owes much to Singapore's strong performance in three of the four sub-pillars – ranked in the global top five in Workforce and Employment, Enabling Environment, and Education.
Workforce and Employment is undoubtedly an area of strength for Singapore, with the nation boasting exceptional ability to attract and retain talent (ranked 2nd and 7th in the world respectively), and also to train them (6th in the world for staff training).
To pip Switzerland to the top spot in Workforce and Employment, Singapore needs to primarily look at improving its capacity for innovation (ranked global 18th compared to Switzerland's global 1st). Another factor that Switzerland outperforms Singapore significantly is the labour force participation rate for citizens aged 15-64, where Singapore at 72.8% participation is ranked 47th globally (Switzerland, at 82.0%, is ranked 37 places higher).
Closer examination of these labour force participation numbers reveal that there might be more than meets the eye – unemployment rates in Singapore are only 3.1%. The shortfall in the labour force participation for citizens aged 15-64 is thus not truly endemic, but a structural issue. Due to the country's high levels of participation in higher education, many Singaporeans start participating in the labor force only around age 24. This, however, is also where Singapore could take a page from Switzerland's notebook – the Swiss have set in place a much-lauded system of apprenticeship, encouraging their younger citizens to actively seek work experience and craft mastery even while schooling. This could be the key contributor to Switzerland's stronger performance for labour force participation despite similar levels of participation in higher education.
Health and Wellness is Singapore's weakest performing sub-pillar, ranked global 13th. This is in spite of being ranked 1st globally in two of the factors contributing to this sub pillar – infant mortality, and water, sanitation & hygiene. Evidently, Singaporeans are very healthy and well in some ways, but not so in other aspects. One of these not-too-healthy aspects might be the stress levels in the country (ranked global 79th). We will dive deeper into this topic in the next section.
On a lighter note, check out the stark contrasts of emotions in Singapore[1]: the unhappiest adults in the world according to Gallup, and the happiest students in the world according to the Organization for Economic Co-operation and Development.
An Area of Concern across the Region
Ashford and Ruiz suggested that Singapore's weaker scores in the Health and Wellness sub-pillar might be a by-product of development – on the index, the top 5 countries in overall scores (Switzerland, Finland, Singapore, Netherlands, Sweden) are all not within the top 30 stress-free countries. It almost suggests that a strong level of human capital development inevitably brings stress to a nation's populace.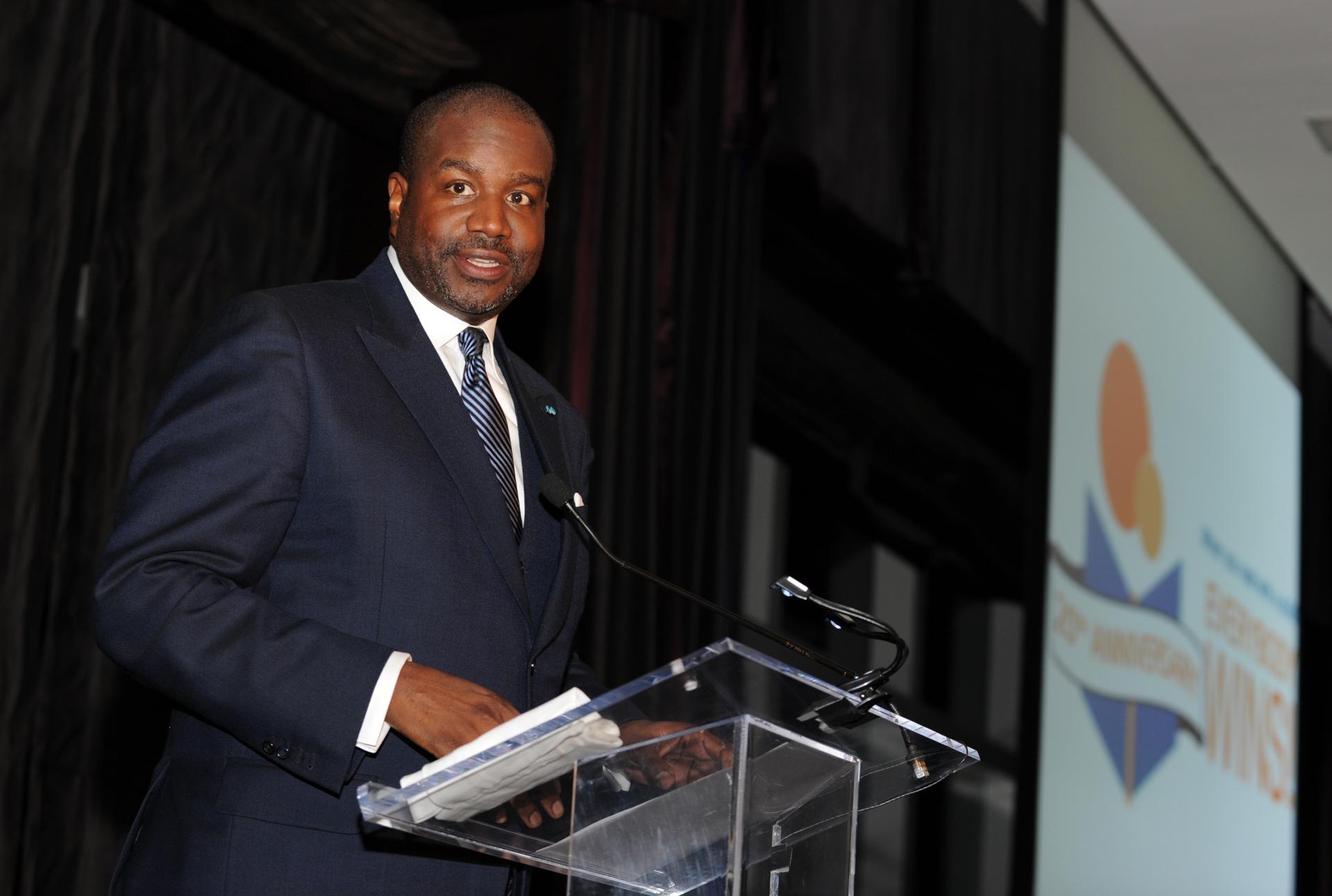 Orlando Ashford is President, Talent Business Segment at Mercer
Health & Wellness issues across other nations in ASEAN, Ruiz observes, deserve more concern in contrast. Citing an example of a company he is now working with, he points out that companies are spending considerable amounts of money to bring healthcare to employees operating in rural, underdeveloped areas. "It is part and parcel of the work for some industries, like mining or infrastructure, and the companies need to provide the necessary for their workers", he says. This is where the governments need to step in strongly, according to him – to provide better access to basic healthcare in the country, and legislate for companies to provide health benefits for their employees.
Culturally, Ashford and Ruiz both suggest that intervention from the authorities might be something that works better in Asia. Ashford notes the debate that has raged on around Mayor Bloomberg's attempts to ban smoking in New York, while Ruiz shares an observation about a company in the Philippines: "The CEO came in one day and told his direct reports that they needed to lose two inches off their waist, or have their bonuses deducted. The rest of the employees are required to clock in for gym sessions and have their health measured. But it worked. The employees became healthier, engagement scores and productivity went up, and absenteeism came down!"
What the two contrasting stories suggest is that employees in ASEAN might be more open and cooperative to corporate or governmental interventions designed to improve their health. This probably stems from the high power distances observed in most Asian countries by Hofstede in his cultural studies – Asians are generally more likely than people from other countries to comply and give in to demands made by authority figures. By extension, corporate and national health programmes might gain much better traction in Asian and ASEAN countries than in the US and Europe.
The benefits that stem from addressing this can be huge for companies and nations alike, Ashford observes, but the initial costs might be a concern, "it's not as direct as simply cutting costs. You are basically increasing costs – investing in healthcare – to decrease costs in the longer run and improve morale and productivity."
Click here to read part two of this article.
---
[1] Editor's Note: HQ Asia (two of our editors are Singaporeans) suggests that the transition to working life exposes Singaporeans to high levels of competition and pressure they were previously insulated from in school. This stark contrast accentuates the stress levels Singaporeans experience and contribute to disillusionment. This perhaps lends even more support to the creation of an apprenticeship system?